&nbsp &nbsp &nbsp &nbsp Galvanized Welded Steel Bar Grating is an ideal product for wet, slippery situation where corrosion resistance is vital. The mild steel gratings are hot dipped galvanized in the galvanizing bath. The purity of the zinc used for hot dipped galvanizing shall be 99.95 % pure. The galvanized coating shall be as per IS-3202/IS–4759 / IS–2629/IS – 2633/IS–6745,ASTM –A -123 or equivalent to international standards. The appearance of surface is plain or serrated Galvanized steel grating is widely used in most general industrial plants as well as commercial buildings, it has wide applications as walkways, platforms, safety barriers, drainage covers and ventilation grates. It is also ideal for use as mezzanine decking since it supports the same loads as comparable solid flooring. More than that, its cost saving openness maximizes the circulation of air, light, heat, water and sound, while promoting cleanliness.
Material: carbon steel Surface treatment: hot-dipped galvanized, Available in light duty and heavy duty, Available in welded, press-locked, swaged lock or flush mount construction





STeel Grating Features:
* Can be purchased in stock sizes or custom fabricated to meet the project specifications.
* Excellent load bearing capabilities * Ventilation of air, light, sound * Don't collect Liquid and debris
* Long service life * Wide range of open areas * Galvanized steel grating has an unmatched surface. It is also a permanent replacement for slippery serrated and plain grating.
* It's available in many different styles and spacing options to meet a variety of needs and applications.
* Anti-theft design: the cover and the frame is joint with hinge offering security, safety and open convenience.
* High strength: the strength and the toughness are much higher than cast iron. It can be used for terminals, airport, other large-span and heavy loading condition.

Galvanized Steel Grating Product Applications: # Anti slip bridge decking # Bridge walkway # Drainage systems # Fire truck platforms # Mass transit platforms # Marine and ship decks # Mezzanines # Non-slip walkways # Non-skid pit covers # Slip resistant platforms # General Industries # Truck platforms # Vault covers # Wet Decks # Wastewater treatment plant grating # Stair treads

&nbsp &nbsp &nbsp &nbsp Welded Steel Bar gratings HotDipGalvanized Grating Saddle Clip Lock Clamp Fastener Fastenal | ตัวคลิปล็อคแผ่นตะแกรงเหล็ก : can be installed in two methods:* Welding is advisable for permanent use free of removing/dismantling. Bar Grating will be welded to the supporting frame (angle steel, I steel or other structural steel) at each corner. Fillet weld is required when weld length more than 20mm and height more than 3mm. Installation Clips will not destroy the zinc coating and be easy to remove. Each panel requires at least four installation clips. For the larger panels preferably some more clips are needed to fix to the proper support frame.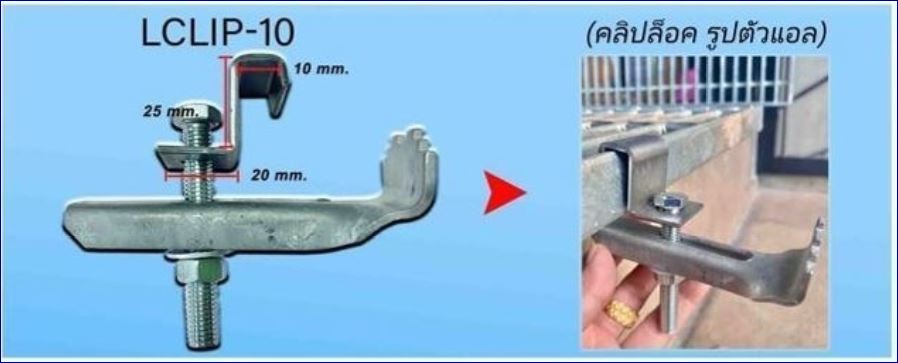 A grating is any regularly spaced collection of essentially identical, parallel, elongated elements. Gratings usually consist of a single set of elongated elements, but can consist of two sets, in which case the second set is usually perpendicular to the first When the two sets are perpendicular, this is also known as a grid or a mesh.
A grating covering a drain can be a collection of iron bars (the identical, elongated elements) held together (to ensure the bars are parallel and regularly spaced) by a lighter iron frame. Gratings over drains and air vents are used as filters, to block movement of large particles (such as leaves) and to allow movement of small particles (such as water or air).
Anti-slip steel grating is a type of bar grating. Steel bar grating is manufactured in a variety of methods. Welded bar grating consists of load bars electrically fuse welded to cross bars. Pressure-locked bar grating, or swaged grating, is where steel rods are forced through and locked in load bars. Riveted bar grating is where the load bars are riveted to the cross bars. There are wide varieties of trade names for each type manufactured. Perforated sheet metal types: Diamond-shaped serrated perforated sheet metal. Examples of trade names are Grip Strut, Diamond Grip, Ry, Diamond, Grip Span, Deck Span, Grip Track. Round hole perforated sheet metal. Examples of trade names are Perf-o-grip, Safety-grip, Shur Grip, Ry-Grip, Open Grip and Grate Lock. Raised dimple perforated sheet metal. Examples of trade names are Traction Tread, Safety Tread, Shur Step, Ry-Tread and Tread Grip. The excellent self-cleaning characteristics of plain surface grating make it suitable for the majority of applications. In the presence of fluids or materials that could cause the top surface of the grating to become wet or slippery, specification of the optional serrated surface should be considered. When serrated grating is specified, the bearing bar depth must be 1/4 inch greater than the sizes shown on the load tables to provide the equivalent strength of non-serrated gratings.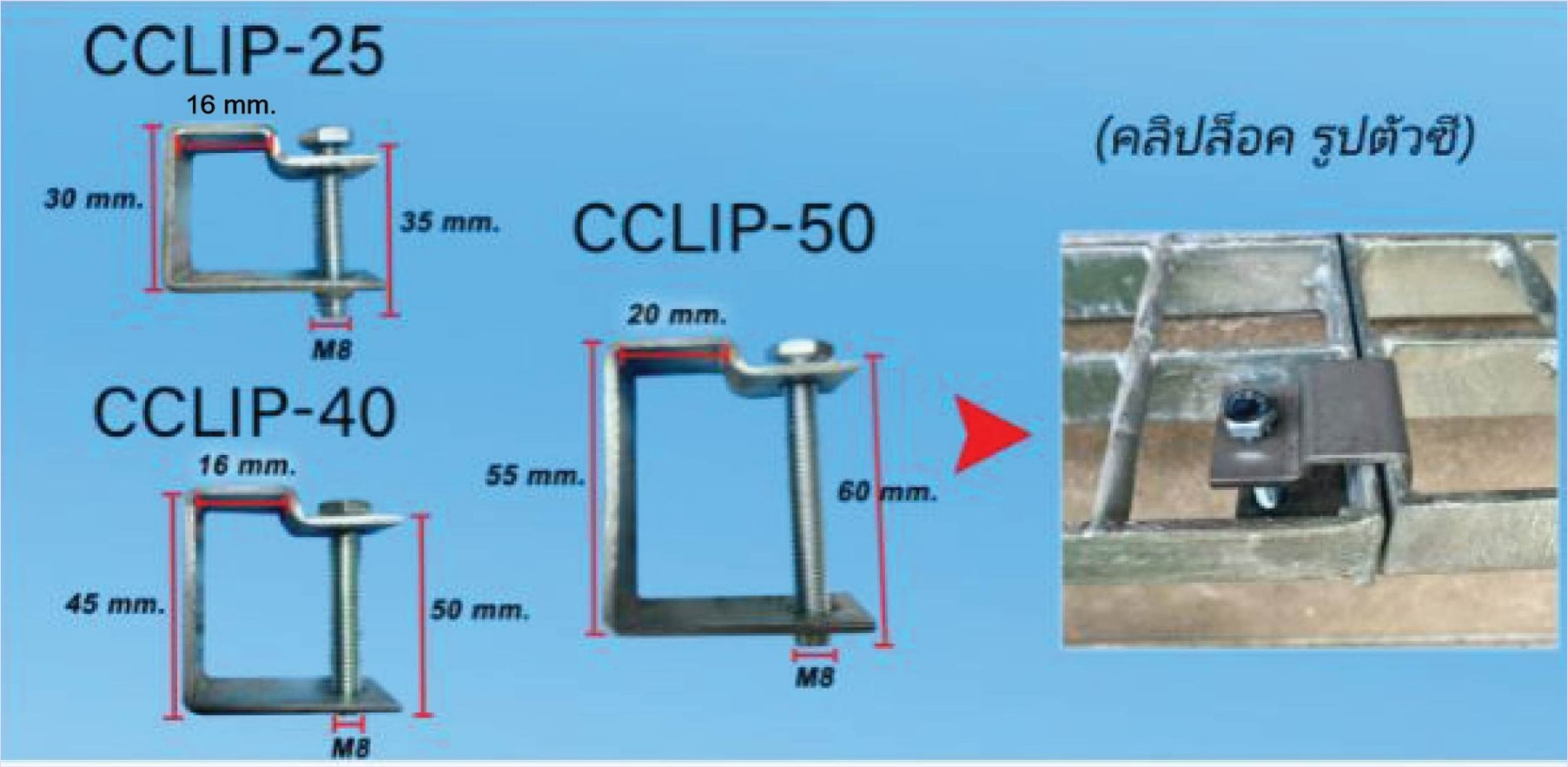 Metal Bar Grating is the workhorse of the industrial flooring market and has served industry for decades.Strong and durable with an exceptional strength-to-weight ratio, metal bar grating can be easily fabricated to nearly any configuration.The high percentage of open area makes bar grating practically maintenance-free and all products are fully recyclable.

&nbsp &nbsp &nbsp &nbsp Bar grating is designed for many applications. Bar grating is a strong choice for projects ranging from trenches and stair treads to decking and steel flooring. Used as metal grates, bar grating covers open areas in flooring that require light, liquid, air, heat and sound to pass between flooring levels. Meanwhile, many industrial companies put our bar grating to use as floor grating for these reasons and more. For instance, our serrated carbon steel bar grating provides extra grip when walking, and our Titeweld? bar grating makes it possible for maximum "roll-a-bility" when a wheelchair, hand truck, cart or vehicle is in use. At Direct Metals, our aluminum grating and various types of steel grating make up our bar grating product line. What is the difference aluminum and steel grating? Take a look at the metal grating information below!

Aluminum Bar Grating is a good choice when a lightweight, corrosion resistant material is desired. Choose from many options such as flush top, rectangular bar, plank, & I-bar. Aluminum grating is available in the swage locked, pressure locked (dove tail) and riveted design.

Carbon Steel Bar Grating is a nice choice when your project requires a strong material and you are not going to expose the grating to an expressly corrosive environment. Choose from plain or serrated surfaces, galvanized, standard black, bare steel or painted and light or heavy duty grating.

Stainless Steel Bar Grating provides a superior corrosive & oxidation resistant material in a material stronger than aluminum.

Steel Bar Grating is our super narrow welded grating ideal for those very tight spacing requirements when you need maximum "roll-a-bility."

Stair Tread Bar Grating is typically offered in a welded construction and is made with a nosing that is welded to the leading edge of the tread.

Architectural Bar Grating is designed for industrial and architectural applications. It is a strong choice for projects ranging from sunshades, fencing, building facades, walkways, ornamental grilles or any visually attractive project.

Anchoring Devices attach bar grating to its supports. We offer saddle clips, anchor blocks, plank clips, countersunk lands, grating clamps, Z clips, and plank lugs. Many are available in aluminum, stainless steel and galvanized steel.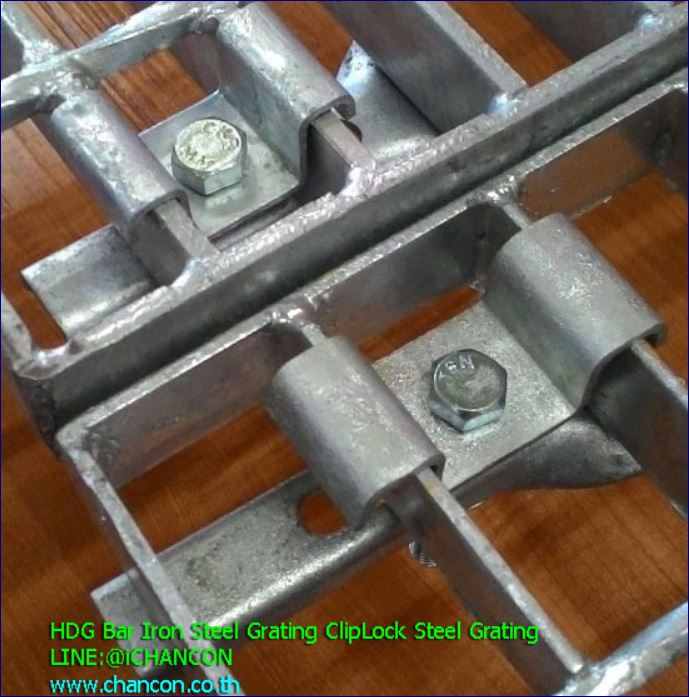 &nbsp &nbsp &nbsp &nbsp Steel bar grating production type

is manufactured from ASTM mild carbon steel and is available in three distinct products: type "W" welded bar grating, type "DT" dovetail pressure locked grating, and type "SL" swage locked grating. All three products are available with bearing bar spacing ranging on center and cross bars at either on center. Each product has a standard plain surface or may be specified with optional serrated or Algrip surfaces. Finish options include bare steel, painted, hot dip galvanized, or specialty coatings. The steel bar grating load tables provide detailed specification information related to these products.

Type "W" Welded Steel Grating Our most economical steel grating products, type "W" welded steel gratings are manufactured by forge welding rectangular bearing bars and drawn cross bars. This welding process provides a positive fused connection providing years of service under the most demanding conditions. type "W" steel grating is our most popular product and is recommended for nearly all industrial flooring applications. With nearly 80% open area, type "W" allows for the easy passage of dirt, debris, snow, and liquids and is essentially self-cleaning. Type "W" gratings are available in close mesh, ADA conforming spacings which are commonly used in public areas. When specifying type "W" for ADA applications, thick bearing bars must be specified.

Dovetail Steel Grating Type "DT" Dovetail Pressure Locked Steel Grating Type "DT" steel gratings have deep rectangular cross bars and are manufactured by inserting pre-punched bearing bars and cross bars into an "egg-crate" configuration and deforming the cross bars under intense hydraulic pressure. The deep cross bars on type "DT" gratings make them popular for architectural applications such as sun shades and infill panels with the deeper cross bar serving as a distinct architectural accent.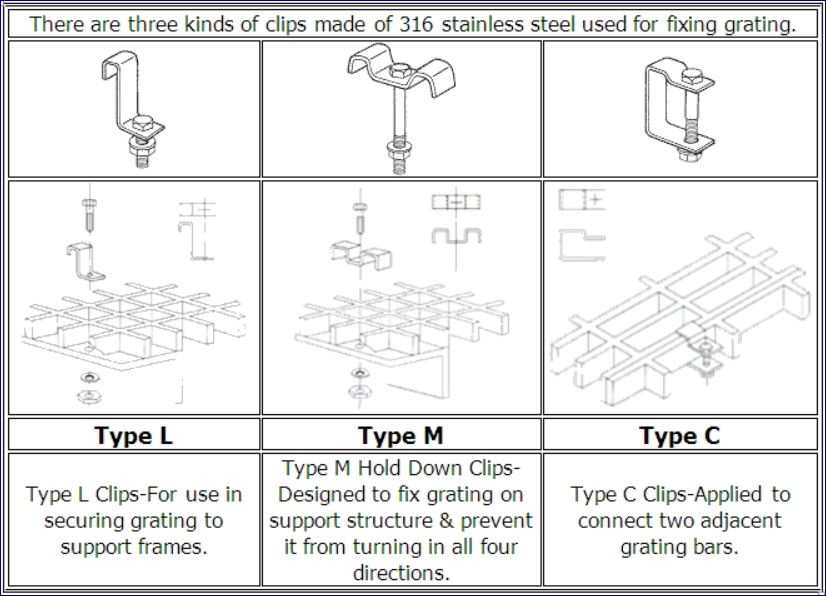 Swaged Intersection Grating Type "SL" Swage Locked Steel Grating Type "SL" steel gratings are manufactured by inserting hollow tube cross bars into pre-punched holes in the bearing bars. The cross bars are then swaged forming a positive mechanical connection. The cross bars are recessed below the top surface of the bearing bars providing a uniform and attractive architectural appearance. Swage locking is a particularly efficient process for the production of close mesh gratings. Type "SL" thick bearing bars provides clear opening between the bearing bars. This narrow opening is often preferred in public areas where concerns of drainage and the presence of high heeled shoes converge.

Expanded Metal Grating and Mesh: Expanded metal grating or expanded metal mesh is the most practical and economical way to assure strength, safety, and a non-skid surface. Expanded metal grating is ideal for use on plant runways, working platforms, and catwalks, as it is easily cut into irregular shapes and can be installed quickly by welding or bolting. Wire mesh, also called wire cloth or wire fabric, is a versatile metal product that can be effectively used in countless applications throughout the world. From industrial to commercial uses, wire mesh is a common metal product used every day. Aluminum mesh, copper mesh and brass mesh are among the list of wire mesh material types that also include bronze, mild steel, pre-galvanized steel and stainless steel.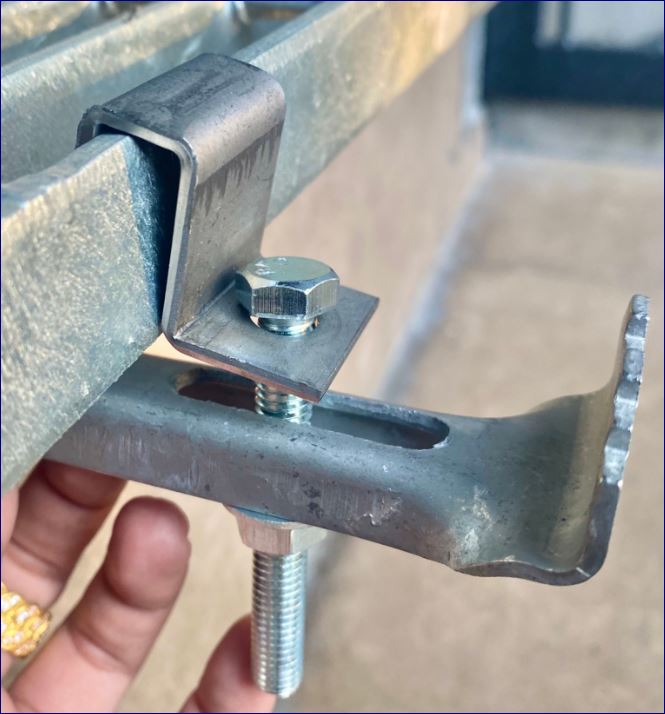 &nbsp &nbsp &nbsp &nbsp Specification of Heavy Duty Steel Grating:

1. The shape of bearing bar: Plain type (may be omitted in the symbol of steel grating), Serrated type and I-Shape type
2. Bearing bar pitches can be made to order, of which 30mm & 40mmare recommended.
3. Cross bar pitches can be 100mm are recommended.
4. Surface treatment: Hot-dip galvanizing, paint or other anti-corrosive coatings are available, of which hot-dip galvanizing is generally recommended.
5. Material: ASTM A36/SS235JR/SS400/Q235B
6. Tolerance The allowed deviation of length is +0/-5mm, while the allowed deviation of width is +/-5 mm. The non-perpendicularity of bearing bar is allowed no more than 10% of width of bearing bar. Cross bar surface should not surpass bearing bar surface 1mm, beginning & end of cross bar should not surpass the end surfaces of two sides of grating 2mm.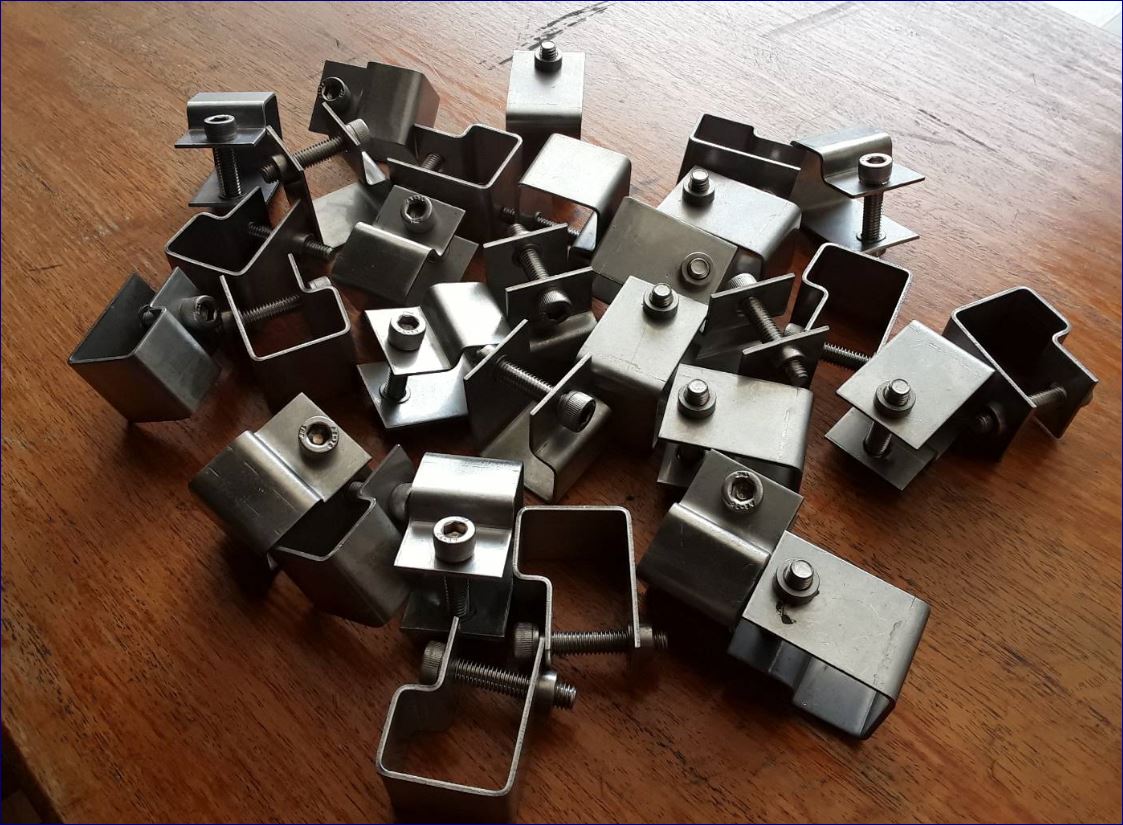 &nbsp &nbsp &nbsp &nbsp Our Architectural Metal Products can be used in various applications from industrial to architectural usages. Choose from our architectural patterns in wire mesh, perforated, expanded or grating.

PERFORATED METAL Perforated metal is extremely versatile and lightweight and comes in round, square, slotted and decorative perforations. Some architectural applications include sunscreens, ceiling panels, exterior cladding or any application requiring an aesthetically appealing look.

EXPANDED METAL Expanded Metal is extremely economical. It can even be adapted for use in just about any architectural metal project. You will find a wide number of styles and materials to choose from. Available in flattened or standard.

BAR GRATING Bar grating is designed for industrial and architectural applications. It is a strong choice for projects ranging from sunshades, fencing, building facades, walkways, ornamental grilles or any visually attractive project.
Another architectural bar grating application includes steel grates, which are an integral part of the interior of industrial plants and the exterior landscape all around us. Also known as metal grates, steel grates permit the passage of air, light, heat and liquid and therefore are useful in screening out unwanted elements and debris in various settings. Driveway drains, stormwater drains, trench drains and floor drains are typically fit with steel grates. Steel grates are also functional for industrial decks and flooring in chemical plants, food processing facilities, and oil and gas refineries. In addition, pedestrians rely on steel grates in public walkways, and near fountains and trees.

Wire mesh also called wire cloth or wire fabric, is a versatile metal product that can be effectively used in countless applications throughout the world. From industrial to commercial uses, wire mesh is a common metal product used every day. Aluminum mesh, copper mesh and brass mesh are among the list of wire mesh material types that also include bronze, mild steel, pre-galvanized steel and stainless steel. To view a description of each material type available, click on the Wire Mesh Material Types PDF below.

Welded Wire Mesh Welded wire mesh consists of perpendicular wire strands that are welded at each intersection. Economical and versatile, our welded wire mesh has a clean appearance and uniform grid patterns. It can be used for a variety of applications, such as safety barriers, security fencing, storage containers, reinforcement for heavy loads and animal kennels and cages.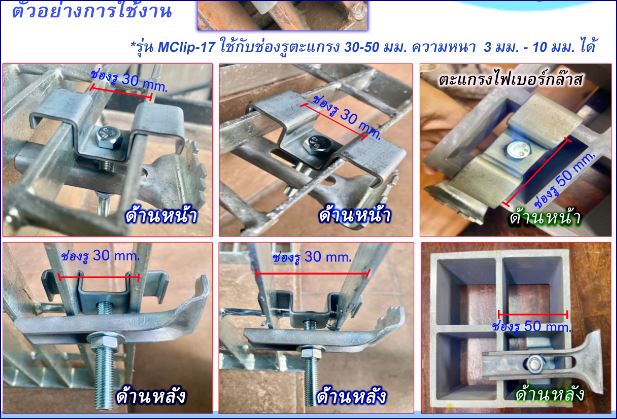 Woven Wire Mesh Woven wire mesh is made in a similar fashion as that of fabric weave, as it is woven on looms that are used to weave cloth. The most common materials used to create woven wire mesh include carbon steel, galvanized steel and stainless steel.

PVC Coated Wire Mesh PVC coating is relatively low in cost, resilient, corrosion resistant and has good insulating properties. We carry PVC coated wire mesh in many materials including carbon steel and galvanized steel.

Cage Mesh Our cage mesh provides consistent and uniform mesh count for dimensionally correct cages. We stock cage mesh in both galvanized before welding and galvanized after welding with both square and rectangular openings.

Hardware Wire Cloth Mesh Hardware wire cloth mesh is wire mesh that consists of either woven or welded wires in a square or rectangular grid. It is available in galvanized steel, stainless steel and bare steel, and it is typically used for outdoor hardware cloth applications.

Hex Netting Hex netting is a twisted steel wire mesh with hexagonal openings. Our hex netting is available in two mesh sizes with a variety of width and length sizes. It is a widely used and versatile mesh fence, often used to build chicken coops or other wire fencing for chickens or other animals.

Stainless Steel Filters Our wire mesh stainless steel filters are useful in a variety of applications that require smaller openings than provided by perforated metal, expanded metal or standard wire mesh. Stainless mesh is ideal for filtration used in adverse environmental conditions, such as jet engine lubricant filters or high-pressure hydraulic filters.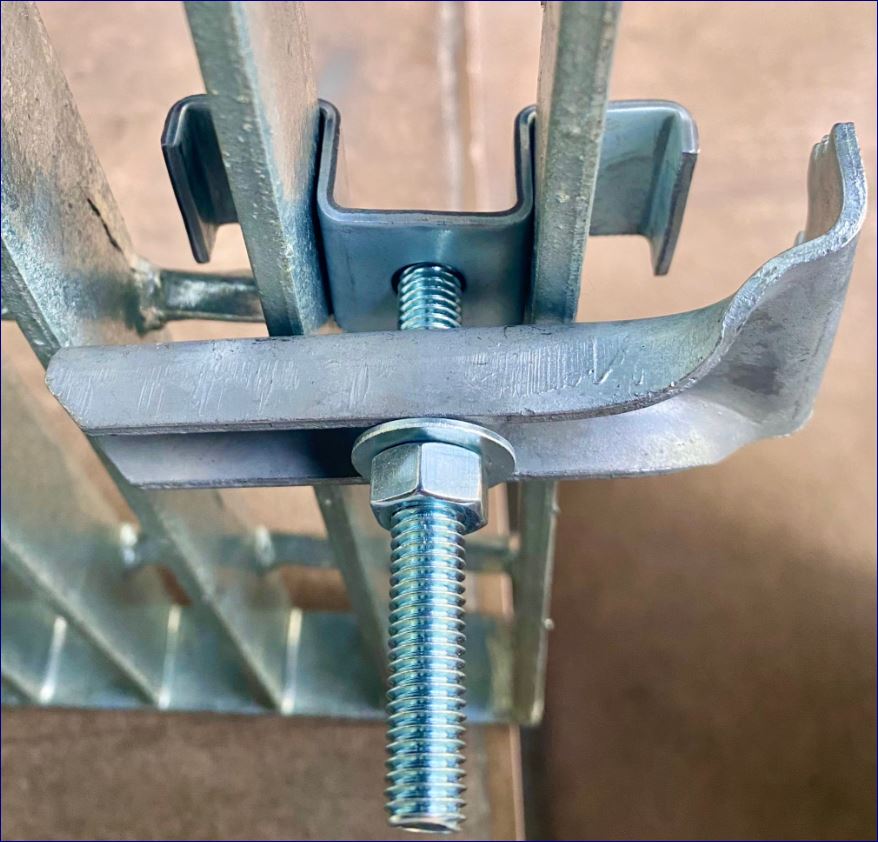 Stainless Steel Screen Perfectly suited for a wide array of architectural and functional purposes, our stainless steel screen is used in various industries. The petroleum, chemical, environmental protection, mining, aerospace, papermaking, electronic, metallurgical, food and pharmaceutical industries all utilize stainless mesh.

Security Fencing Our security fencing is the ideal solution for prisons, borders or any facility with high security fencing needs. The mesh spacing is designed to prevent climbing, and it resists penetration by normal hand tools, giving high levels of perimeter protection.

Wire Mesh Containers Our wire mesh containers are designed and built for rugged, long service life, making them perfect for material handling. They are available in a variety of sizes and capacities. Stackable and collapsible, our rust-resistant galvanized wire mesh containers are durable, portable, self-cleaning and shippable.

Architectural Wire Mesh Architectural wire mesh can be adapted for use in just about any architectural project and is available in carbon steel, stainless steel and galvanized steel. It combines aesthetics and functionality by delivering striking visual appeal, increased comfort, safety and energy savings.

U-Edging U-Edging is a wire mesh product accessory that is a u-shaped strip attached to the edge of a wire mesh product sheet to make the edges more attractive and safer. It is available in carbon steel, stainless steel, aluminum and galvanized steel.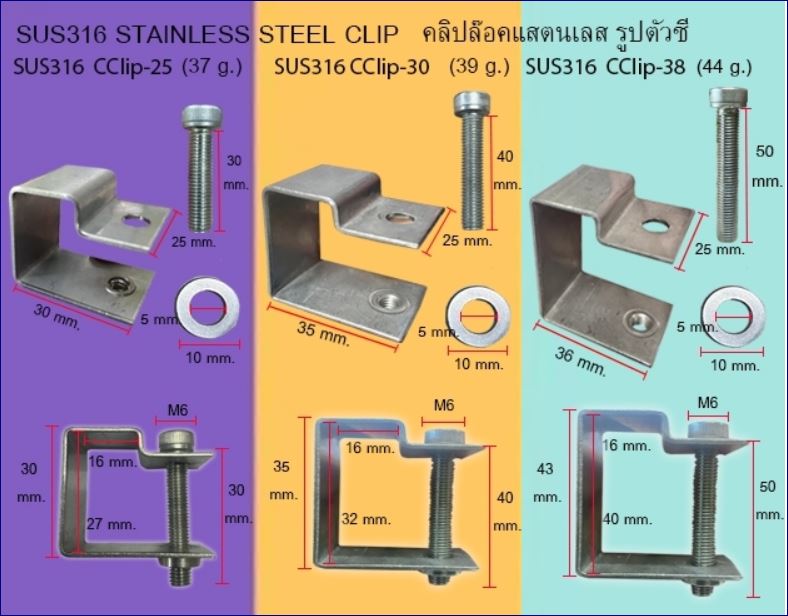 ---
---